Maximum Pressure: 25 BAR (363PSI) (2.5MPA) CLASS 150

Maximum Temperature: 200°C (392°F)
Tensile Strength: 350MPA
Hardness: HB150 (Brinell)
Elongation Rate: 10%
Suitable Applications: Water, Oil, Gas, Petro-Chemical
Material: Malleable Iron
GI Unions
GI Unions are well known in the market for their long service life, high reliability, ease of maintenance and robust construction.
We are involved in the manufacture and supply of a wide range of GI Unions for water supply systems, irrigation systems and structural engineering applications. This GI Union is ideally suited for connecting various pipe connections and can be used in different sizes. It is manufactured under the supervision of highly qualified professionals using top-quality galvanized iron sourced from reliable market suppliers. Before final dispatch, our experts check different quality parameters to provide a defect-free product.
About JIANZHI! JIANZHI has been operating in the industrial sector. With our deep understanding of the industry and exceptional manufacturing talent, we have a reputation for excellence in the market. Not even once have we been able to keep our customers profitable, which is why we have been so successful in the marketplace. All along, we have provided various benefits to our customers and have aimed at their utmost satisfaction. To keep them satisfied, we constantly strive to provide them with the best quality industrial products. The best-selling products of our business are our durable and reliable fittings. However, we also offer our customers a wide range of GI Fittings, GI Union, Valves etc.
Our company has expanded its market due to the higher quality array offered by GI Union. The fittings offered are used in various domestic and commercial plumbing applications. It is manufactured using the best quality raw materials and advanced technology. The entire batch is also quality tested to ensure that there is no possibility of defects. As per the industry standards, we offer a complete range of GI Union in various sizes at reasonable prices.
Jianzhi Group invented the "China Link Type Quality Management system", Obtaining the ministry of agriculture "Enterprise modern management first prize".All pipe fittings are strictly inspected at each procedure. The mutual inspection would be taken at each production process, ring by ring, every worker will be a quality inspector. If they find unqualified products from the last production process they will get awards, of course, upper process workers who let unqualified products go to the next procedure will be punished.
The market refund rate has always been kept below one in 400,000.00.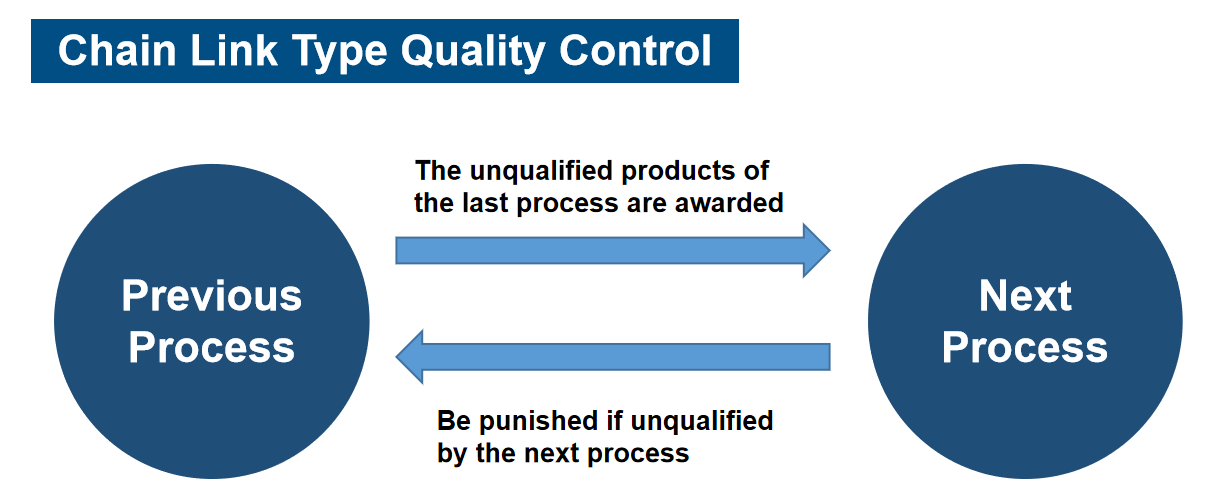 Therefore, Jianzhi guarantees the quality inspection before delivery. The compensation terms of Jianzhi are the highest in the same industry.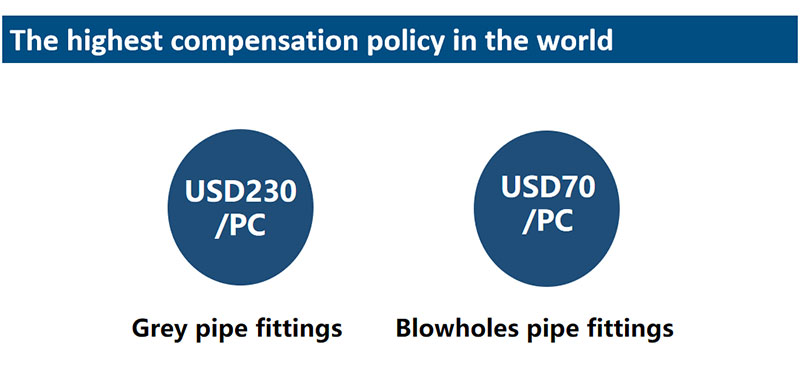 Customer reorder rate exceeds 99.8%!