Galvanised iron pipes can be used in the plumbing, construction, agriculture, wind and solar energy, automotive, and aerospace industries. Jianzhi malleable iron pipe fittings use in water systems, petrochemical systems, gas systems, plumbing systems, among which plastic-lined pipe fittings can use in drinking water systems.
Plumbing
Machines for cleaning clogged drains and sewers, with a selective focus on town streets. Galvanized pipes can be used for plumbing and piping. Galvanized piping systems can have a life expectancy of up to 70 years, depending on the conditions in the area. These conditions include water impurities, zinc thickness, and proximity to the electricity grid. This material is particularly useful where weather conditions are harsh. It can be used in outdoor applications where the mechanical strength of galvanized iron is required in adverse weather conditions.
Construction
Arguably the most common industry to use galvanized iron pipe is the construction industry. This is for good reason, as it has been popular for over a century and has been the preferred choice of many specialists. The durability of galvanized iron pipes can be used for both residential and commercial applications.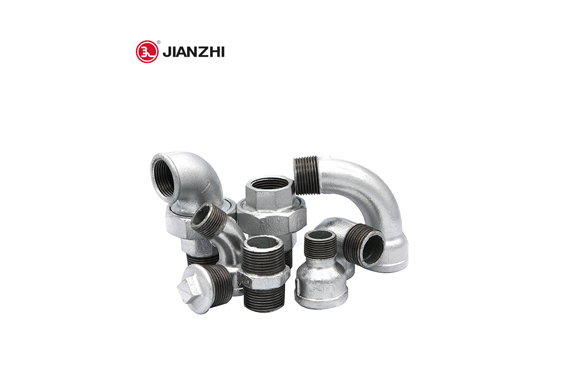 GI Fittings Bracket Elbow
These pipes can also be used for design and aesthetics. The look of galvanized metal is often associated with an elegant shine. It gives an instant modern vibe and is very popular with many modern buildings. Galvanised iron pipe may not always be used for large pieces, but it can be commonly found in tracks, pipes, poles, drains, and fences.
Agriculture
Agricultural equipment is susceptible to corrosion. Chemical and natural forces can damage tools and equipment if they lack a protective coating. Instead of opting for these, resilient tools and equipment can be achieved with galvanized and galvanized iron pipes. Agricultural equipment becomes stronger and more resilient. It can withstand the wear and tear caused by constant use and harsh chemicals. As galvanizing is an affordable process, it is an easy investment and not too hard on the wallet.
Automotive and aerospace
Car bodies are made of galvanized metal. In the early 1980s, only luxury models used these galvanized wonders. It was not popular in entry-level vehicles. However, nowadays most cars are made of galvanized material. Rustproofing is one of the main marketing tools for car dealers, as it is said to provide potential buyers with a rustproof guarantee.
The aerospace industry has also been using sheet metal and metal tubes for many years. Moving forward from steel and aluminum, different alloys, composites, and galvanized materials have been used to create a large number of commercial aircraft in use today.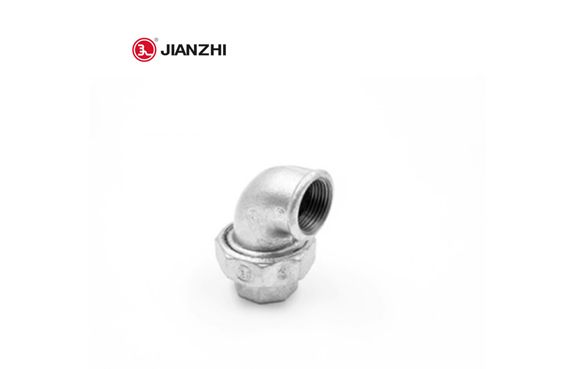 GI Pipe Union Elbows Conical Seat
Through the galvanizing process, lightweight and durable material can be manufactured to properly meet aviation standards. These galvanized iron tubes can also be used to make leak-proof tubes for aviation fittings and air hoses. Compressed air can be difficult to handle, but with the right piping system, high-quality, long-lasting results can be easily achieved by using the right galvanized material.
Advantages of malleable iron pipe fittings
The better beautiful appearance
Due to years of experience in modeling and casting and leading technical advantages, Jianzhi products have the best appearance and flatness in China. The galvanized pipe fittings surface is smooth and flat. Because the molding sand is fine, the character has no significant sunken sand hole residue marks.
The most precise thread
The pipe thread standard of the construction branch is the strictest in the industry. The length and precision of the pipe thread strictly follow the national average, the installation is labor-saving and straightforward, and the sealing performance is good.
Are you ready to learn more about the galvanized pipe uses and how can you use it for your project? Welcome to contact us today or request a quote.