Flexible Coupling, also known as a split-type expansion joint, is a kind of pipeline connection (also named flexible couplings for pipes), has reliable performance, and is easy to install. When the pressure is low, the sealing ring is elastically deformed to achieve the purpose of sealing; when the pressure increases, the medium acts on the sealing ring to play a self-sealing role, and there is a gap in the middle to compensate for the expansion and contraction of the pipeline due to heat And the displacement and deflection produced.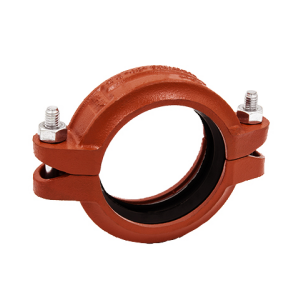 Features:
Flexible couplings, suitable for medium pressure occasions, have different calibration pressures corresponding to different nominal diameters. After connecting the pipe with a flexible clamp, the pipe is allowed to have partial axial displacement and corners, so that the pipeline system is in a flexible state.
The flexible coupling pipe joint connection method makes the system flexible and allows the steel pipe to have a certain angle deviation. After the relatively misaligned steel pipe is connected, there is a gap between the two steel pipe ends to adapt to the expansion and contraction of the pipeline, and the pipe is stuck at the maximum allowable deflection and misalignment Under the circumstances, the normal working pressure should be maintained. Flexible clamps have the ability to withstand a certain end load. There is no significant difference between rigid clamp joints and flexible couplings in indoor engineering, building, and shopping mall pipeline installations. Flexible pipe clamps have obvious effects in underground projects and are better than rigid couplings.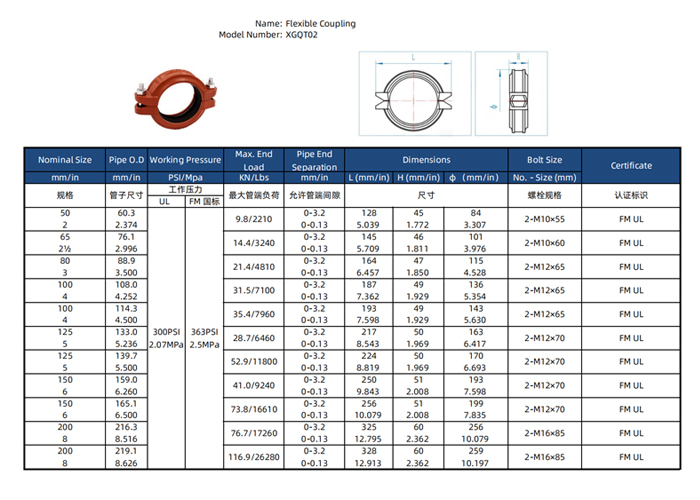 Application:
Flexible couplings are suitable for petroleum, mining, chemical, municipal, construction, and metallurgical industries.