There are several types of plumbing used in residential or commercial buildings. Pipes such as PEX, cast iron, and PVC are commonly used depending on their application and installation location. There are also a number of other pipe types such as stainless steel, galvanized, and brass. Let's take a look at the best applications for the most commonly used pipes below.
Stainless Steel Pipes
Stainless steel can look neat, but it is very expensive. Stainless steel pipe is used in areas prone to corrosion and in coastal areas. This type of pipe is available in both flexible and rigid versions and requires some special fittings to connect to other types of pipe. Do not confuse stainless steel pipe with galvanized pipe. It is available in various sizes and lengths.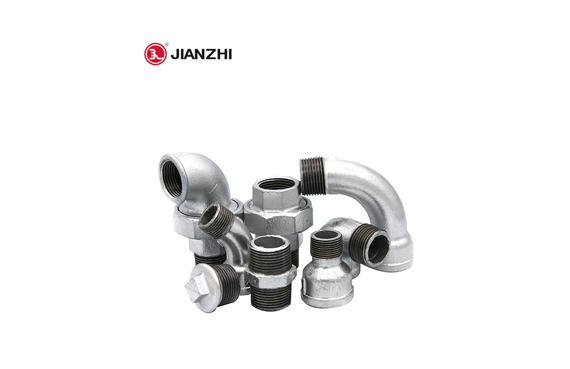 Fittings Bracket Elbow
Galvanized pipe
A few years ago, galvanized piping was used as a standard for residential projects. However, over time, it is used less frequently because rust develops inside small diameter pipes. Galvanized pipes can be used to transport gray water or non-potable water.
Long life is the first advantage of galvanized steel pipes and galvanized fittings are known for their long life.
1. High quality, anti-corrosion, and anti-rust.
2 . The ease of inspection is another advantage of using galvanized pipes and fittings. You can see the production date and brand in ADTO products. The inspection process is extremely simple and straightforward. 3.
3. Quick assembly is another added advantage of these pipes and galvanized fittings. Quality steel needs to be handled correctly. Galvanized pipe fittings have various benefits and advantages.
Brass
Brass piping provides excellent rust protection if it is made of 67% to 85% copper. The best grade of brass pipe is obtained when the alloy contains 85% copper and is called a red brass pipe. The brass pipe provides a long-lasting and durable material that does not rust internally and does not cause frictional losses inside the pipe. Brass piping is easier to thread than steel pipe and is ideal for hot water and large distribution systems such as pump fittings, tanks, and wells. Brass pipe typically lasts longer than any other piping material. Brass pipe is typically available in 12-foot straight sections.
Cast Iron Piping
Cast iron piping is typically manufactured in bell and casing types. It can also be found with threaded fittings but is more expensive than ball and socket fittings. These pipes are heavier than any other pipe and are typically used in water distribution systems or installed underground as the main pipe in a drainage or sewer system. The smallest size typically manufactured is a 4" pipe, which is adequate for residential applications. Cast iron pipe is heavy and must be supported when assembling joints.