If you want to buy malleable pipe fittings, it is right to choose China Construction Branch Group.


What is malleable iron? What are the characteristics? What are Malleable pipe Fittings? If you don't know much about malleable pipe fittings, please continue to read the following, and will also tell you why Jianzhi Group's malleable pipe fittings are the best choice.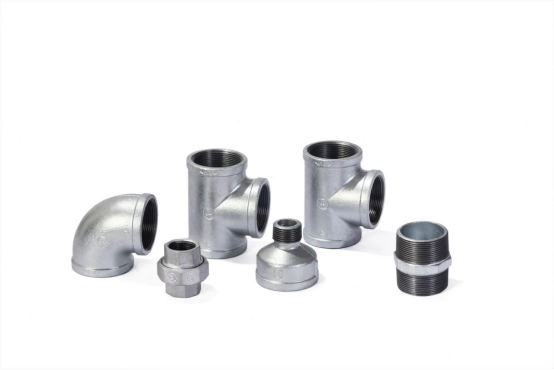 Founded in 1982, Jianzhi has 40 years of experience in the casting of malleable pipe fittings. After 40 years of development, Jianzhi Group has become the largest professional malleable manufacturer in China, and has maintained a leading position in domestic sales all year round. In the 21st century, Jianzhi Group has actively explored overseas markets. Up to now, the malleable products produced by Jianzhi Group have been exported to more than 100 countries and have been widely trusted by customers.
You can click the link below to open Jianzhi Group's YouTube channel and watch Jianzhi Group's malleable pipe fittings more intuitively.
Table of Contents
What is a malleable iron

Characteristics of malleable iron

Malleable Fittings Standard

Application field

Company advantage
1. What is a malleable iron
Malleable steel is a kind of cast iron. The performance of this cast iron is close to that of steel, so people also commonly call it malleable steel.
Compared with other cast ferrous metals, malleable iron has better cutting performance than cast steel and nodular cast iron; better corrosion resistance than cast steel; better heat resistance than cast steel and gray cast iron; better vibration damping performance than cast steel and nodular cast iron; The low-temperature ductile-brittle transition temperature is lower than that of ductile iron; White-heart malleable steel also has the best welding performance in the cast iron family. Black-heart malleable iron was developed by American S. Boyden in 1826 on the basis of the introduction of white-heart malleable iron technology. Technological process: After the white cast iron with low carbon and silicon content is placed in a neutral medium for graphitization, it is kept at a temperature of 850-950 °C for dozens of hours, and the furnace is cooled to 720-740 °C and then kept for more than ten hours. Finally, a ferritic black-core malleable cast iron with a ferrite matrix and agglomerated graphite was obtained.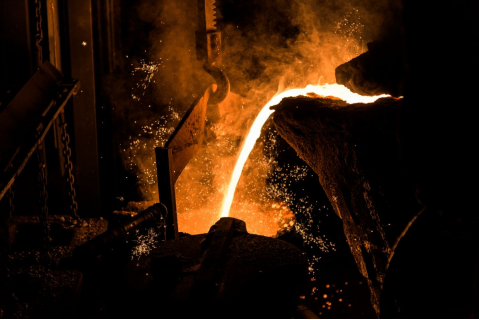 2. Characteristics of malleable iron
The main components of malleable iron are low carbon, medium silicon and suitable manganese-sulfur ratio, and it is also the main raw material of scrap steel. Even steel filings and iron filings can be used as raw materials. Malleable steel castings have low cost, high efficiency, uniform quality, mature technology, with stable performance, it is a large branch of the micro casting industry, and it is also an ancient engineering material.
3. Malleable Fittings Standard
The grade of malleable cast iron is expressed by the percentage of the minimum tensile strength value (MPa) and the minimum elongation after fracture attached to "KTH" or "KTZ". For example, the grade KTH 350—10 represents a black-core malleable iron with a minimum tensile strength of 350 MPa and a minimum elongation after fracture of 10%, namely ferritic malleable cast iron; KTZ 650—02 represents a minimum tensile strength of 650 MPa and a minimum elongation after fracture of 650 MPa. Pearlitic malleable iron with a rate of 2%.
The national standard for malleable iron pipe fittings in China is GB/T3287-2011, and the material standard for malleable iron is GB/T9440-2010. Jianzhi Group is the main drafting unit of these two standards and plays a key role in the revision of the standards. Black-heart malleable cast iron is divided into several grades such as KTH300-06, KTH330-08 and KTH350-10.
Jianzhi Group uses KTH-330-08 malleable cast iron as the material. Compared with KTH300-06 required by the national standard, the tensile strength is 10% higher and the elongation is 33% higher than the standard.

4. Application field
Malleable iron is used in various industries such as automobile manufacturing, hardware tools, national defense applications, valves, aerospace and so on.

Malleable pipe fittings are mainly used in water delivery systems, petroleum systems, water supply and drainage systems, fire protection systems, etc., and can even be made into handicrafts as decorations.
5. Company advantage
a. The heaviest quality
Compared with the national standard products, the quality of Jianzhi products is the heaviest, which is obviously heavier than the national standard products of the same specifications from any domestic manufacturer.
b. The most beautiful appearance
Due to years of experience in modeling and casting and leading technical advantages, Jianzhi's products have the best appearance in China, and the galvanized surface is smooth and flat. Due to the fine sand, there are no large concave sand holes and residue marks on the surface.
c. The most precise thread
As mentioned in the threading process above, the pipe thread standard for Jianzhi is the strictest in the industry. The length and accuracy of the pipe thread strictly follow the national standards, the installation is simple and trouble-free, and the sealing performance is good.
d. The highest compensation
Due to our excellent quality control, we have proposed the only highest compensation standard in the same industry in China, 1,618 yuan for a gray part, 500 yuan for a through-hole part, and 200 yuan for a substandard product.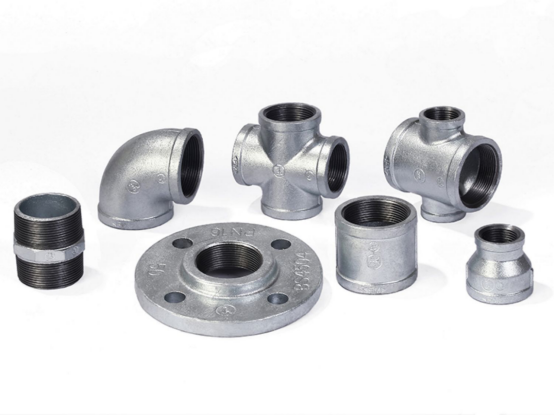 Beautiful Jianzhi brand GI pipe fittings
a. Product types, the most complete specifications
In the field of malleable pipe fittings, Jianzhi has the most complete product varieties and specifications. At the same time, we have a good cooperative relationship with many brother factories that produce stainless steel pipe to wire and valves, which can fully meet the needs of customers for one-stop procurement.
b. The most series and the largest range of price choices
In order to meet the needs of customers in different price markets, we have developed three design series: national standard, enterprise standard square edge, and enterprise standard round edge. At the same time, we are the only manufacturer of malleable pipe fittings in China that can realize the cold galvanizing process. Customers can choose from 9 grades with different price requirements of the same product.
The production capacity of Jianzhi Group has reached an annual production capacity of 400,000 tons. It is the only enterprise in China that can still produce at full capacity without being affected by the national environmental protection policy. Therefore, Jianzhi Group's products can provide customers with a guaranteed production cycle and delivery cycle, so that customers will not suffer from shortages.
You can click the link below to enter our official website to learn more about malleable products.
https://www.malleableiron-pipefitting.com/