The Top Five Benefits of Grooved Pipe Joints
Grooved connections are the most versatile, economical and reliable pipe joining system available today. The benefits of grooved connections to contractors include safer job sites, lower installation costs, and faster installation. Groove connection was born more than 100 years ago and is a relatively new connection method. Groove connection is different from welding, threaded connection and flange connection, and has unique advantages in many application fields. So, what are the specific advantages of grooved pipe fittings? Below, I will list 5 advantages of grooved pipe fittings. I believe you will like it.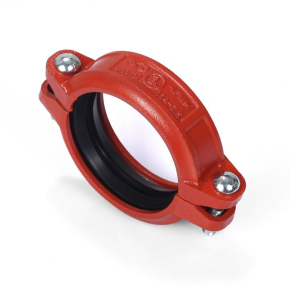 grooved coupling
Before introducing the 5 advantages of grooved pipe fittings, we should first know that there are two different types of grooved pipe fittings connectors, which are divided into flexible joints and rigid joints. Both types of connectors have their own benefits. If you want to know more, please click the link below. The article will explain the differences between the two different connectors and their respective advantages in more detail.
https://www.malleableiron-pipefitting.com/industry-knowledge/rigid-coupling-vs-flexible-coupling.html
Five Advantages of Groove coupling
1. Safer
Groove connections are safer than any other method of pipe connection. Grooved connections can be installed without flames, eliminating the fire hazard often associated with welding. Welding is arguably one of the most dangerous industrial activities, with hazards including fire risks, electric shock, compressed gases and toxic fumes. Therefore, welding requires personal protection for eyes, hands, feet and body. Welding activities also require a fire watch during and after work, which can delay construction and increase costs.
On the other hand, the safety of installers on the job site is paramount. However, this becomes even more important in expansion or remodeling projects where buildings such as hospitals and schools may remain open and operational during construction. The benefits of trench connections can reduce risks to workers and building tenants in the projects described above.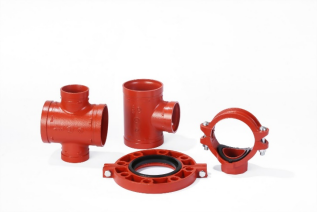 2. Able to accommodate expansion and contraction of piping systems
The groove connection can effectively adapt to the thermal expansion and contraction of the piping system. It provides design flexibility, reduces stress on mechanical piping systems, and provides a method of installation that is more compact, easier to inspect, and more efficient than other piping joining methods.
The reason why the grooved connection can effectively adapt to the heat barrier and cold shrinkage of the piping system is mainly because the design of the grooved fittings allows the pipe to move within a certain range.
3. Short installation time
During a renovation project, avoiding disruption to building occupants while minimizing cost overruns associated with night and weekend work can be a challenge. Grooved joint systems can solve these problems. Groove connection only needs to install a connector on the grooved pipe, and there is no noise pollution or light pollution in the whole connection process.
In many cases, existing plumbing systems can be rerouted and kept running while work is performed on the old system or a new system is installed. Grooved systems do not require a complete shutdown of the system, as there is no need to evacuate and dry the system, and no arc or flame is required to disassemble or reassemble joints. As a result, buildings can quickly return to full capacity. In this case, the benefit of grooved is simple: avoid downtime. To access the piping system connected to the grooved assembly, workers only need to disassemble the two fittings to remove the pipe segment. To do the job, the grooved coupling is easily put back on the pipe and the nut tightened.
4. Lower total installed cost
Although upfront material costs may be higher than welding, the benefit of grooving is reduced labor time and labor costs. Welding requires workers to master higher welding skills, and the learning costs for workers are also higher. The installation of the grooved connection is simple, and the learning cost of the workers is low. Groove connection is convenient and fast, and the installation time is shorter, so the total installation cost is significantly lower than other connection methods.
5.Compatibility with a wide range of materials
Grooved joints are available for a wide range of materials including carbon steel, stainless steel, copper, and aluminum. This makes them suitable for use in a variety of industries and applications, such as water and wastewater treatment, oil and gas, fire protection, and HVAC systems. The compatibility with different materials ensures that grooved joints can be used in different environments, conditions, and temperatures, making them a versatile and reliable option for piping systems.
China Hebei Jianzhi Foundry Group Co., Ltd. is an enterprise specializing in the production of grooved pipe fittings. The enterprise has the following advantages:
High precision: advanced casting technology, unique innovative investment casting technology, can achieve high precision and accuracy in the production of metal parts.
Rich experience: Founded in 1982, the company has 40 years of casting experience and has been widely trusted by the market.
If you are interested in the products of Hebei Jianzhi Group, please click the link below, follow our YouTube channel, and welcome your consultation.
https://www.youtube.com/channel/UC3meidzbmzv6n5neIX-symw